If you love romantic bedrooms… here is some dreamy decor inspiration for you today, swoon.
Peach and aqua– soft and lovely. The drapery and gold gilt is oooh la la.
"One word
Frees us of all the weight and pain of life:
That word is love."
― Sophocles
Soft, white and spacious… lovely chandelier.
Pale pink flowers, always romantic.
A 19th-century Italian headboard, upholstered in Osborne & Little's Tamara, is the centerpiece of this Sonoma, California bedroom by designer Jay Jeffers.
"Lost love is still love. It takes a different form, that's all. You can't see their smile or bring them food or tousle their hair or move them around a dance floor. But when those senses weaken another heightens. Memory. Memory becomes your partner. You nurture it. You hold it. You dance with it."
All neutrals, fabulous crystal chandlier.
Layers and layers – pillows and pillows.
"In your light, I learn how to love. In your beauty, how to make poems. You dance inside my chest where no one sees you, but sometimes I do, and that sight becomes this art." 
How I adore these canopy crowns.
Sheer whites always add romance.
"Romance is the glamour which turns the dust of everyday life into a golden haze." 
"Every heart sings a song, incomplete, until another heart whispers back. Those who wish to sing always find a song. At the touch of a lover, everyone becomes a poet."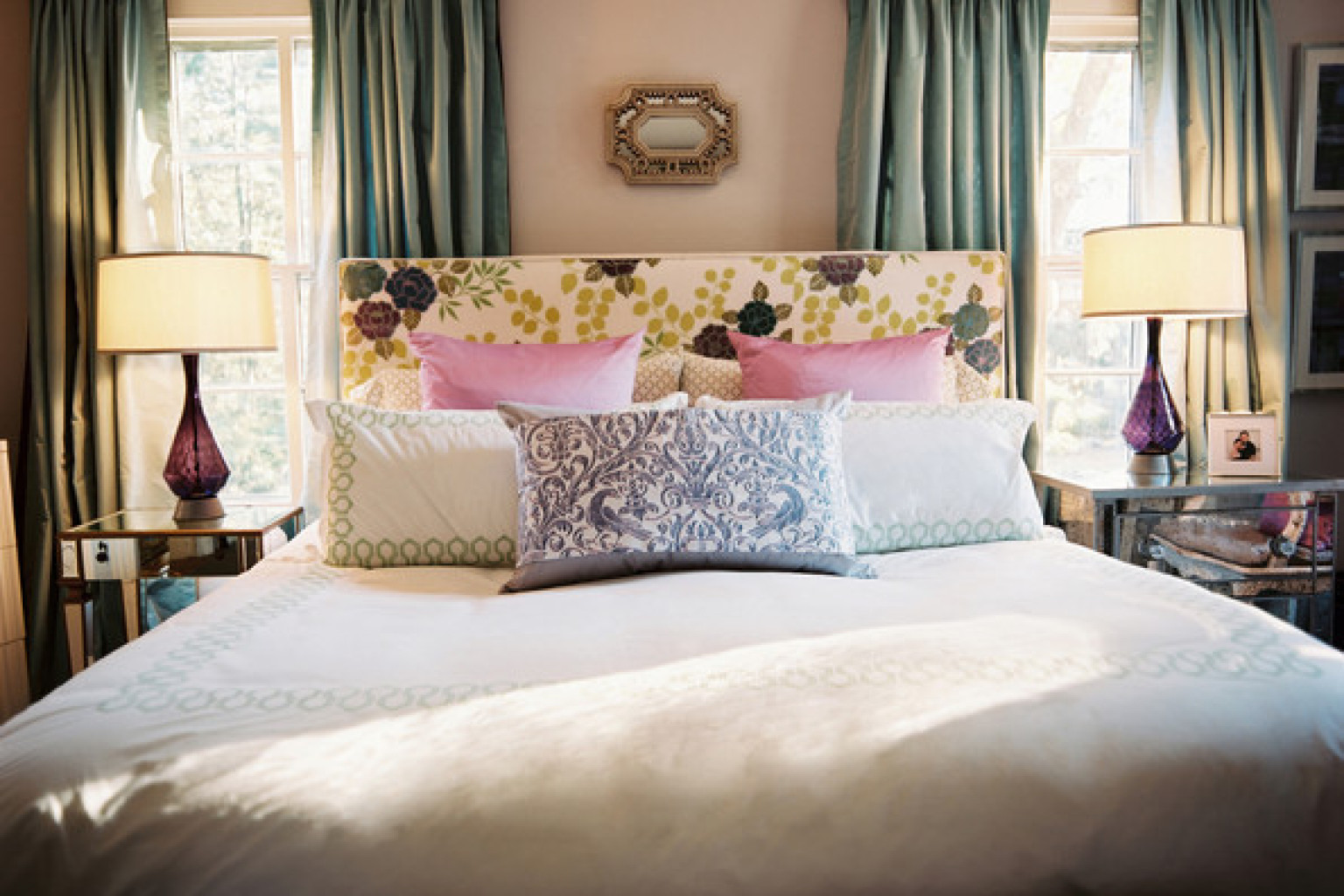 Gorgeous headboard, one perfect piece can set the tone for the entire mood of the room.
"She was ready to deny the existence of space and time rather than admit that love might not be eternal." 
― Simone de Beauvoir, The Mandarins
*