Is it time for you to add a little spice in the bedroom? 
Here are 5 fabulous and oh so glamorous bedrooms to inspire you, enjoy.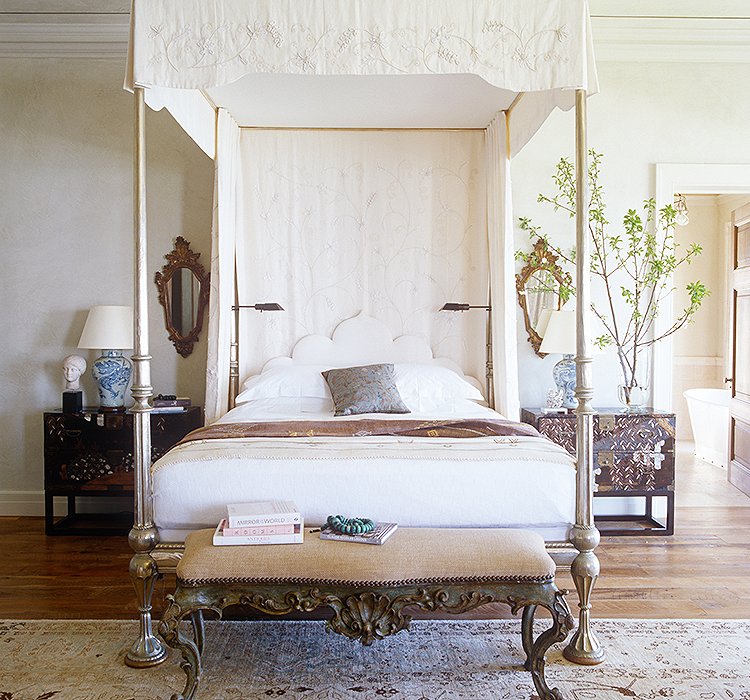 A pared-down palette tempers the theatricality of the four-poster canopy bed, creating a space that is equal parts serene and dramatic. While all the pieces are ones you'd expect to find in a bedroom—headboard, bedside tables, lamps, bench—each features dramatic or exotic details that when combined add up to a truly dreamy room to retreat to at the end of the day.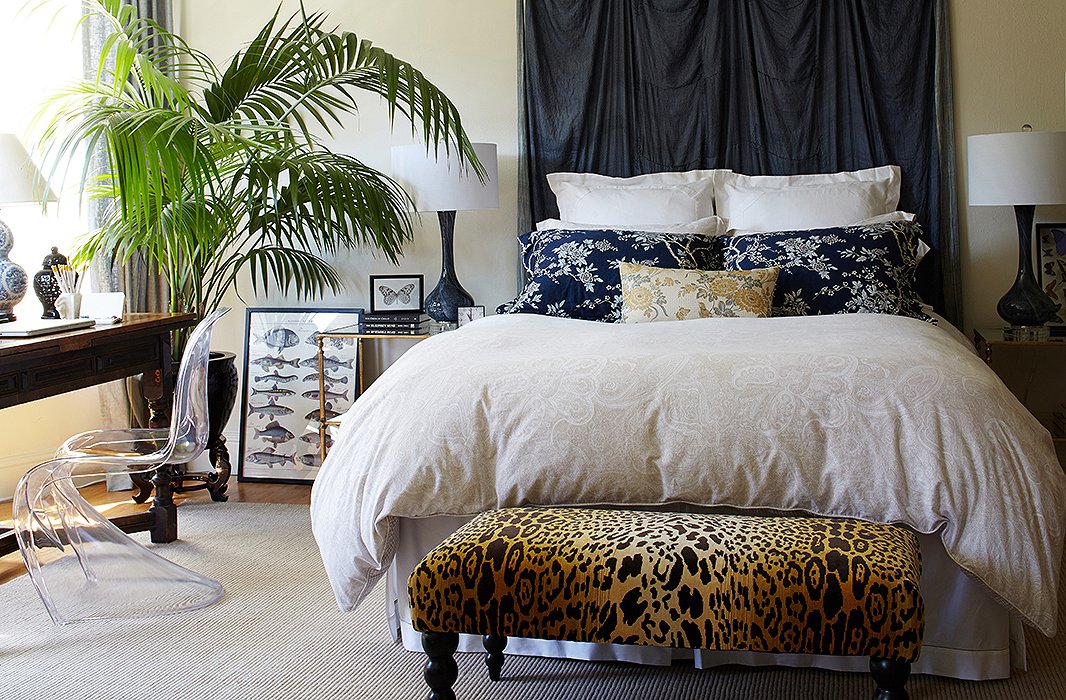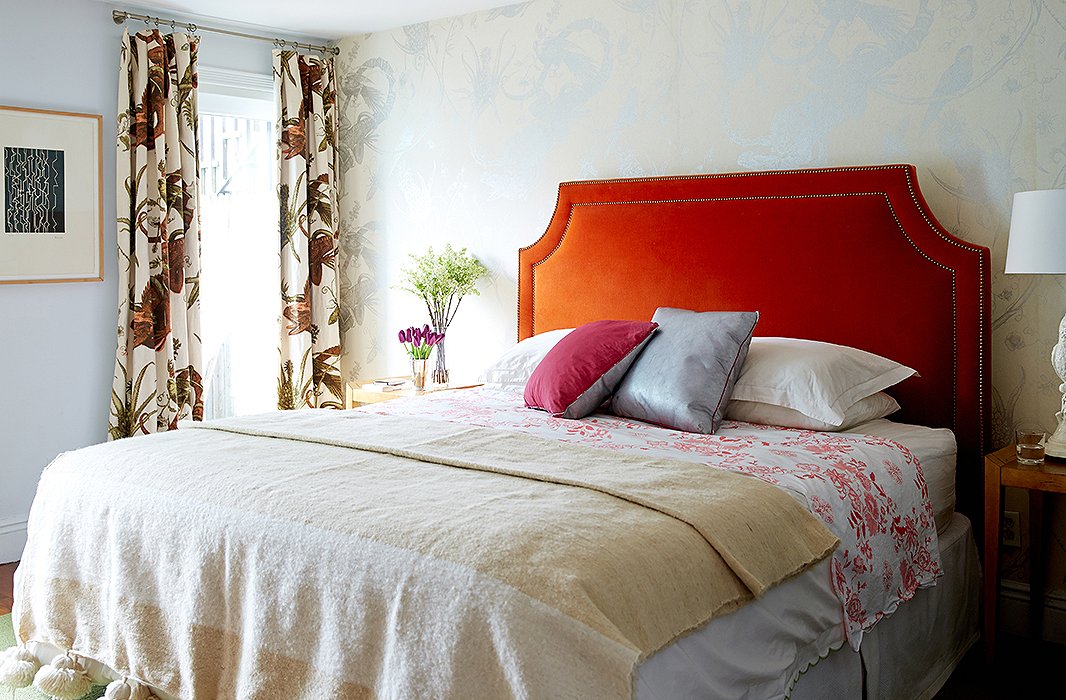 Matching wallpaper and drapes can be modern, says Fawn. "I took that classic idea and did it with a cutting-edge pattern, Timorous Beasties' Iguana." Using the pattern in multiple colorways makes for a more layered look.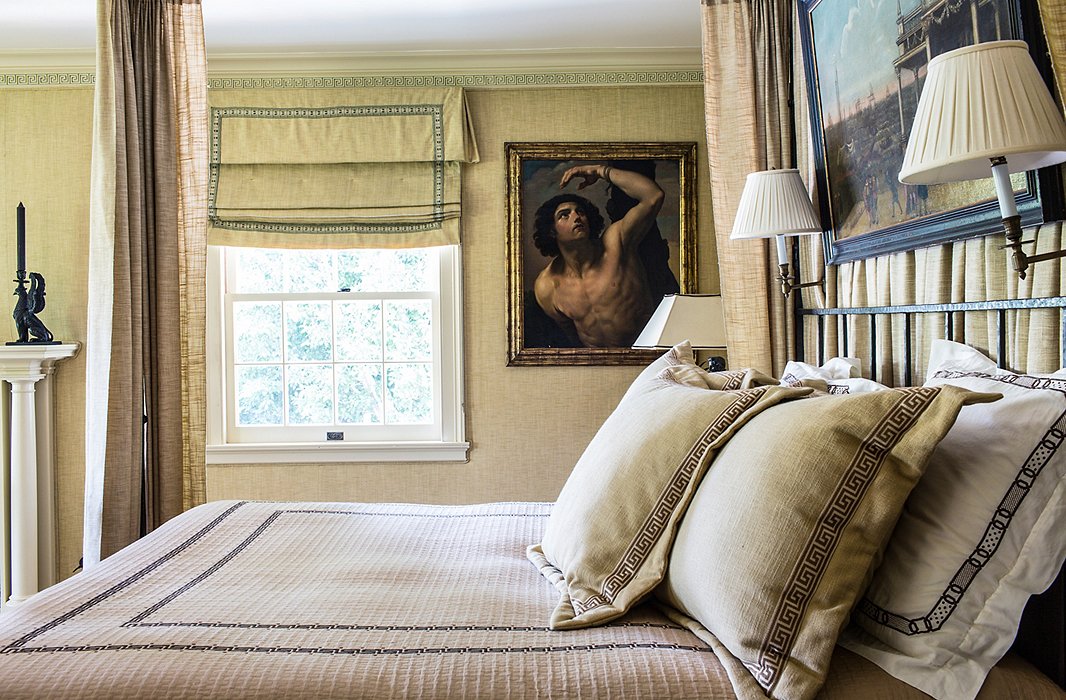 Interior designer Timothy Corrigan LA Home
Corrigan:"Upholstering a bedroom cuts sound and creates a very cozy, intimate feeling."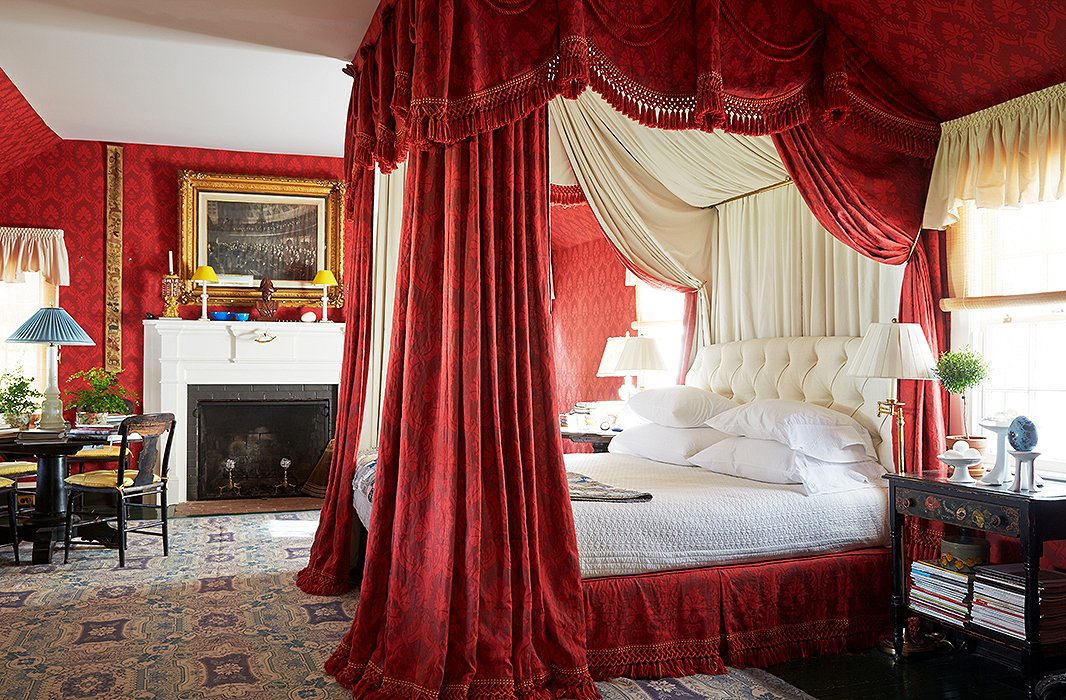 Dressed in Cote Bosque damask by Owens & Perry, Jeffrey's bedroom is a riot of pattern on pattern. "Red fills it with atmosphere and dignity," says Jeffrey. "It's the opposite of poky. I wanted it to confirm my sense of place and pride—this is where the master is at home."