SALTED CARAMEL CHOCOLATE MERINGUE BROWNIES
Here's a dreamy dessert to satiate your sweet tooth from :
 A dark, rich, chocolate-studded brownie is topped with a layer of sticky salted caramel.
Glossy meringue is piped into peaks on top, then torched until a speckled gradient of white and brown emerges.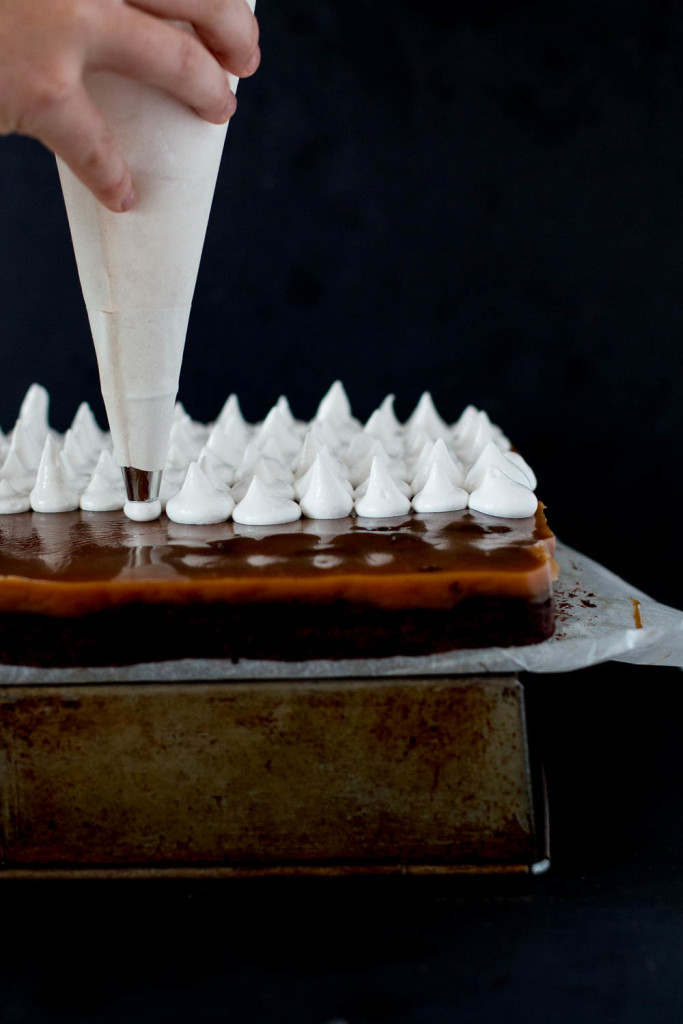 More salted caramel is drizzled on top.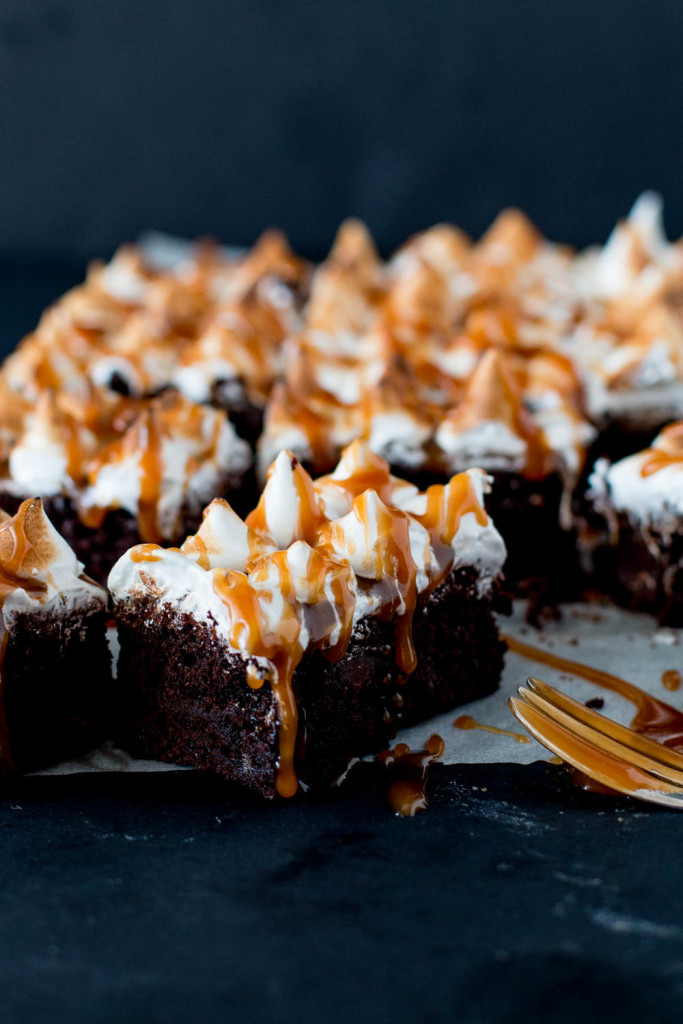 Looks incredible right?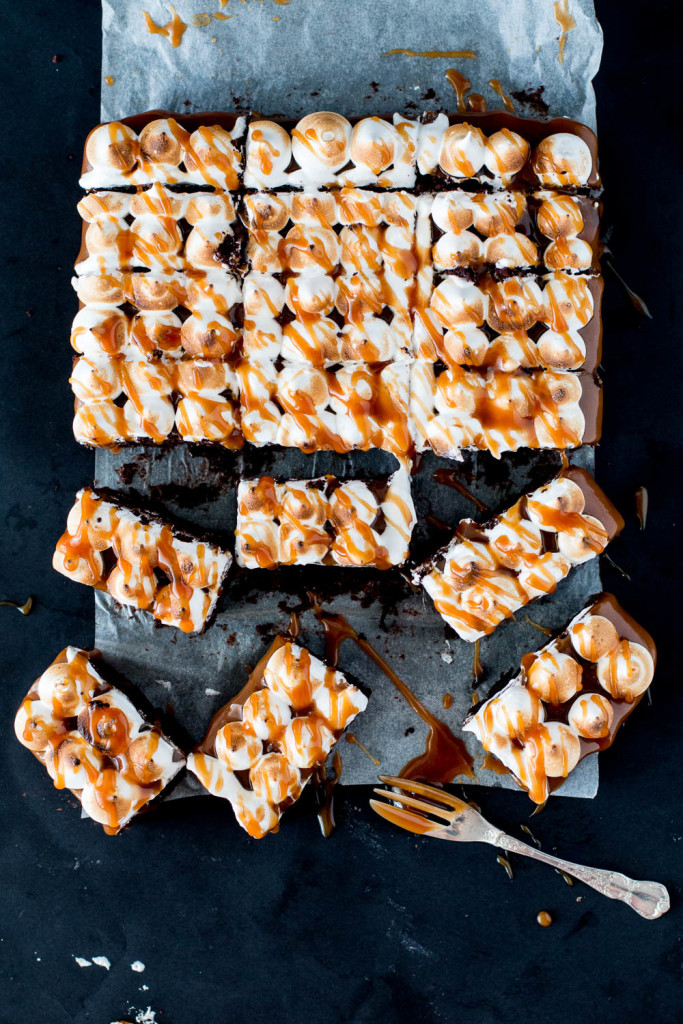 You can get the recipe here: