Are you looking to make your space more glamorous? Why not, right? 
A little interior glam inspiration today for you, enjoy.
Making a small space glamorous, white walls and furniture – silver accents with a fabulous picture display.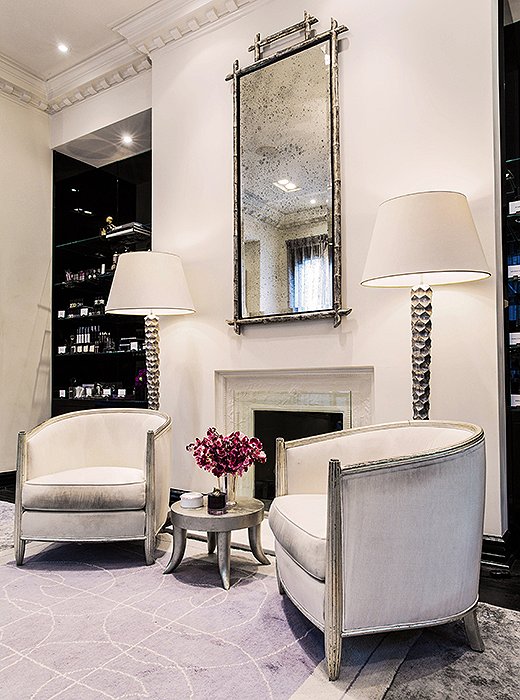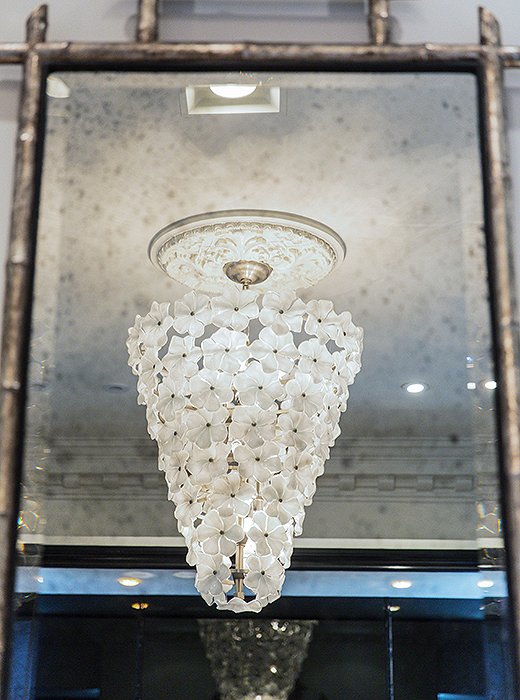 A vintage Murano chandelier adorned with opalescent white flowers
William Hodgins Interiors-
The living room has a single sitting area to make it feel cozy and modern, while a Lucite desk and upholstered X-benches give the space a striking, glamorous note.
Ornately trimmed mirrored trays are used throughout the atelier for glimmering displays, as in this collection of perfumes by Tom Ford, and to hold guests' beauty picks.
William Hodgins Interiors- perfection.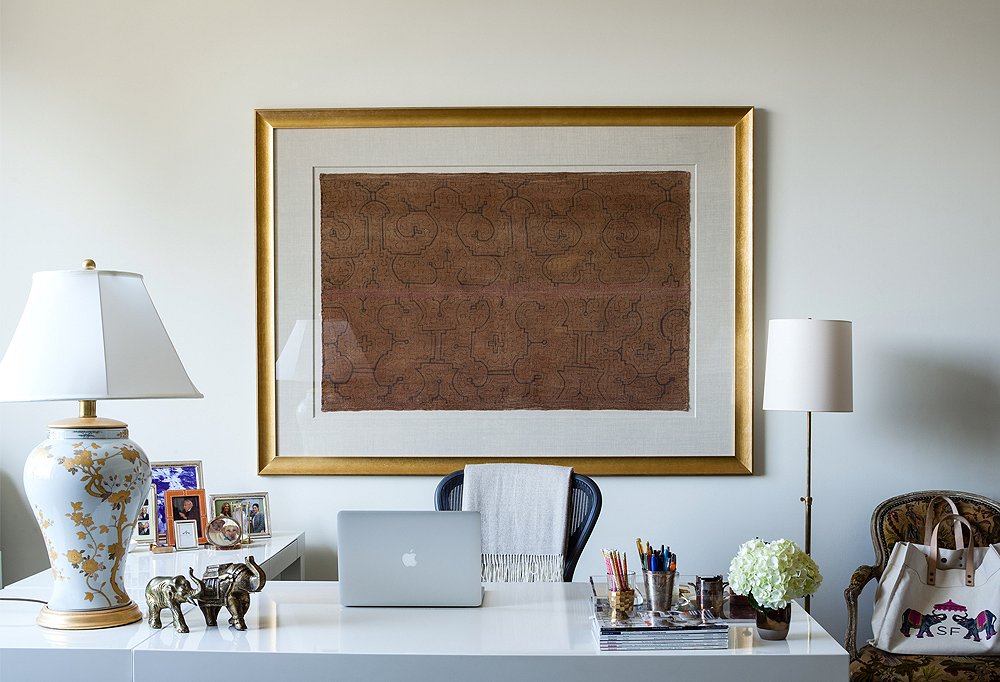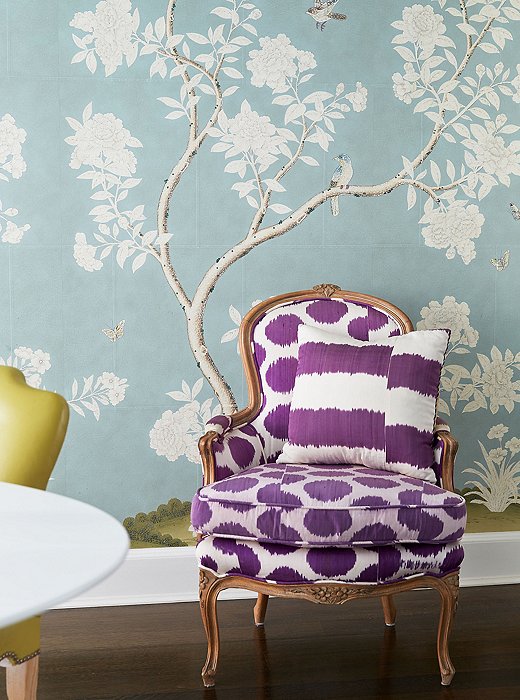 The purple Madeline Weinrib fabric on a pair of bergères balances the dominant palette of blues and greens.
William Hodgins Interiors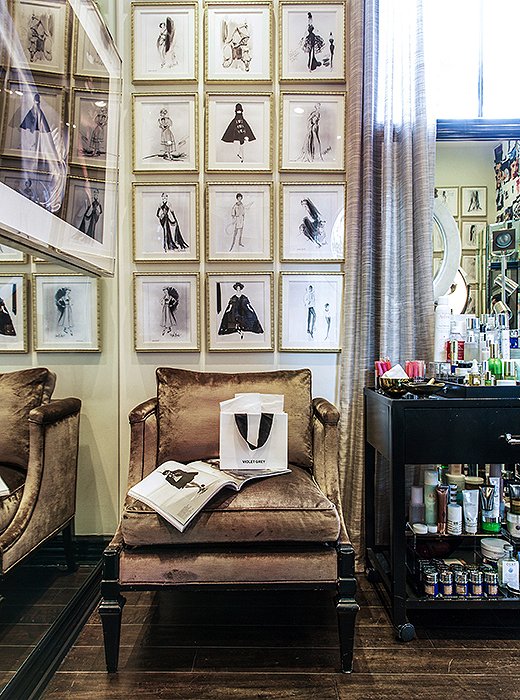 Dean Martin's makeup chair is tucked away in one corner of the studio, where one-on-one makeup consultations and photo shoots often occur. Cassandra found the collection of Edith Head sketches while digging through Paramount archives.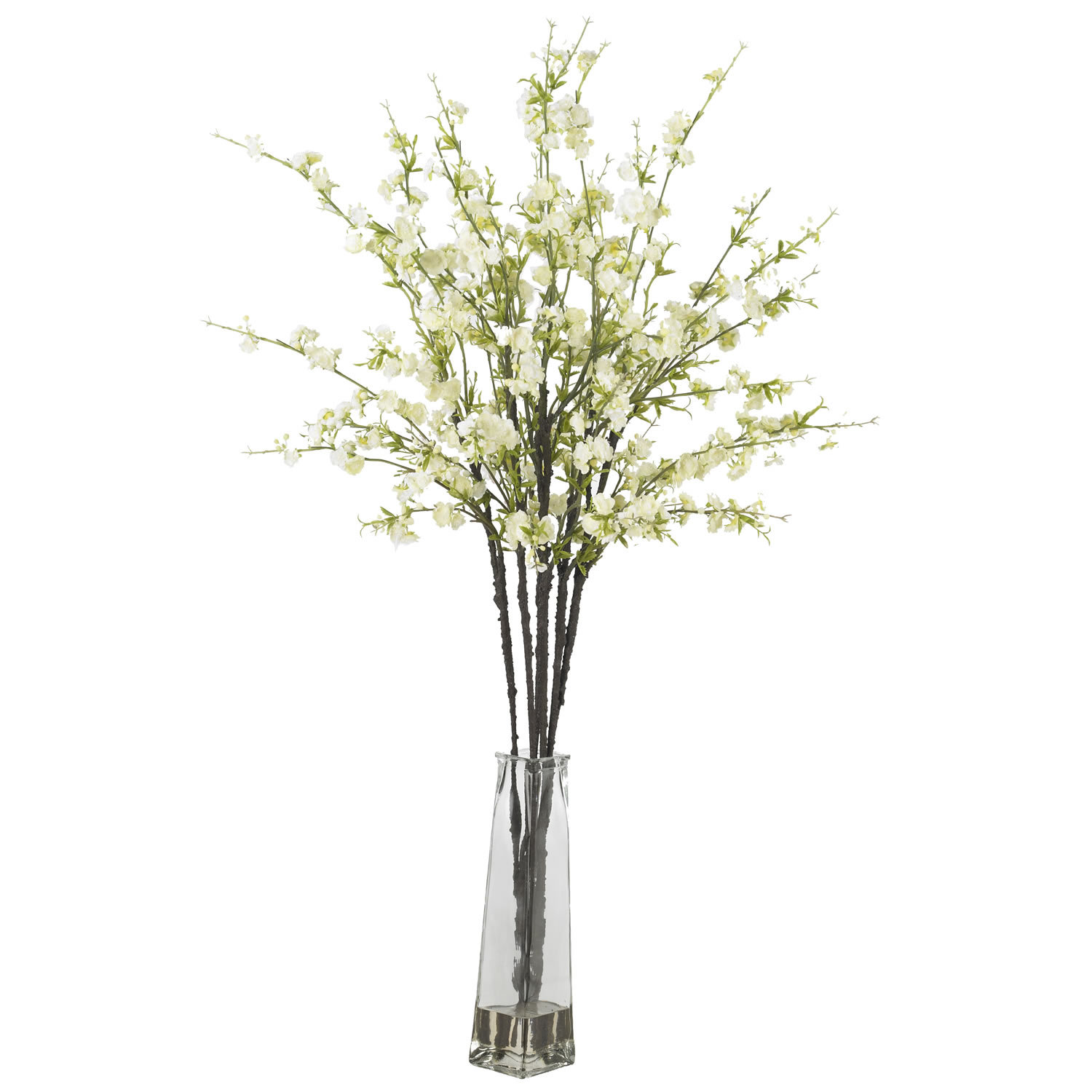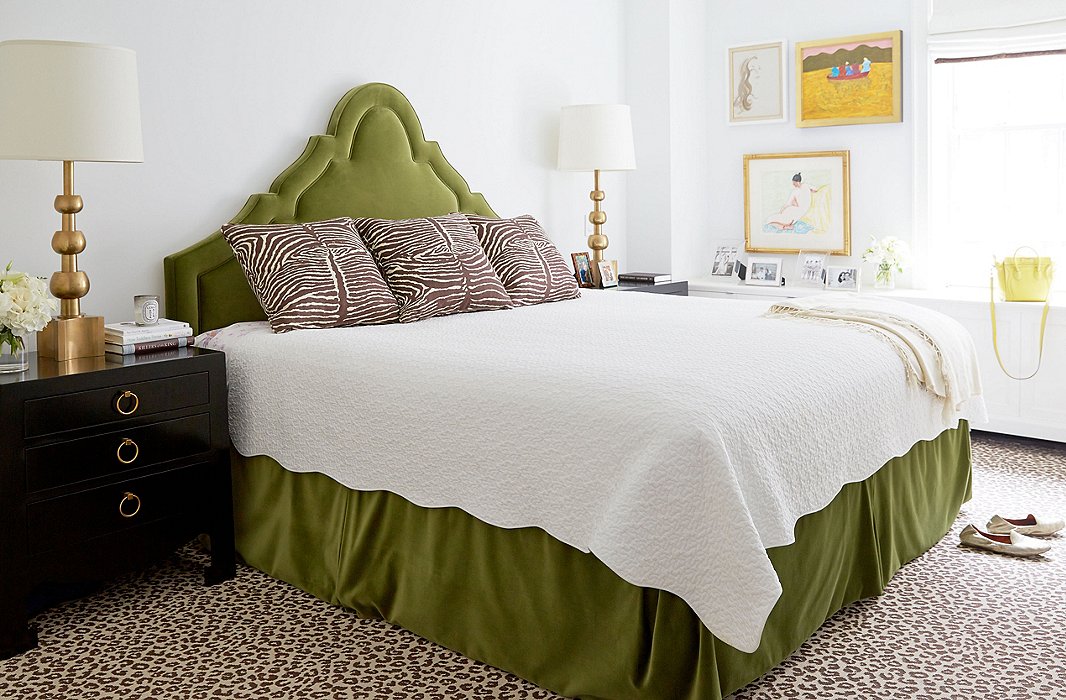 Three artworks are the master bedroom's only wall decor, which allows the headboard to take center stage. The trio consist of a work by American artist Milton Avery (bottom), a three-quarter profile sketch of Amory, and a painting by Milton Avery's wife, Sally Avery.
William Hodgins Interiors- silk drapes, always glamorous.